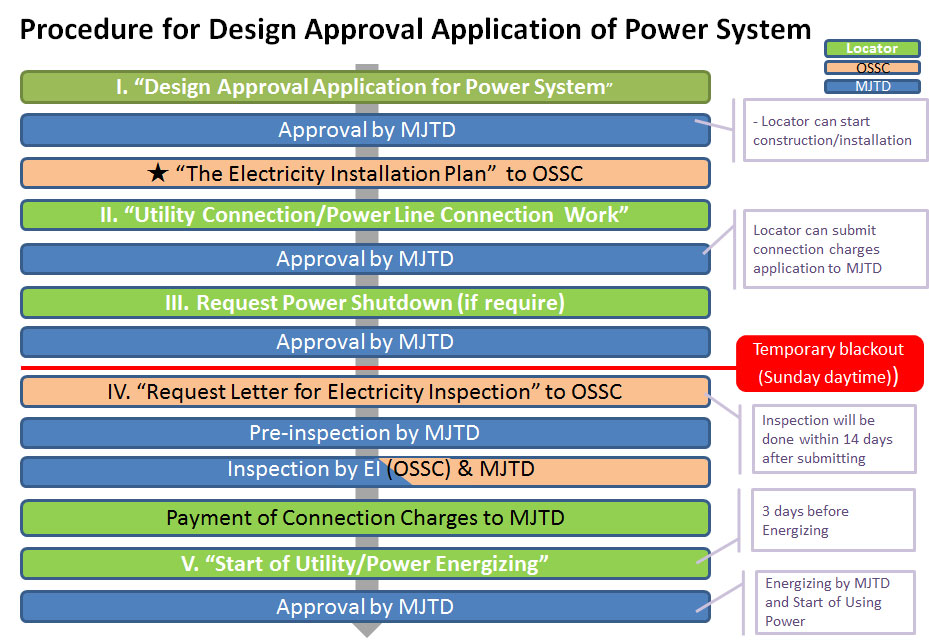 Locators shall submit the "Design Approval Application for Power System" DAAPS with Format A_P after received approval from construction team for DAA. MJTD will officially accept with 3 sets of hard and soft copies (CD) all of the require document can be followed/completed according to Power Regulations.
Design Change (if any)
Locators/contractors shall submit the "Design Change Application" with Format E_P when there is design changes/modification during construction stage or after completion stage. Locators/contractors shall start the design change work after getting the approval of Design Change from MJTD.