Active and respectful engagement with local communities is important to the success of projects and long-term operations  as MJTD, the developer of Thilawa SEZ, seriously aware of its responsibility towards the local communities and strive to identify, understand and respond to the concerns of the communities in timely fashion.
Thilawa SEZ Management Committee (TSMC) and MJTD has jointly  implemented Thilawa Complaints Management Procedure (TCMP) aligning with international best practices. TCMP is designed to be accessible by affected individuals and community  and allows stakeholder to be able to contact and raise questions or concerns with TSEZ's activities and have them addressed in a prompt, transparent and respectful manner.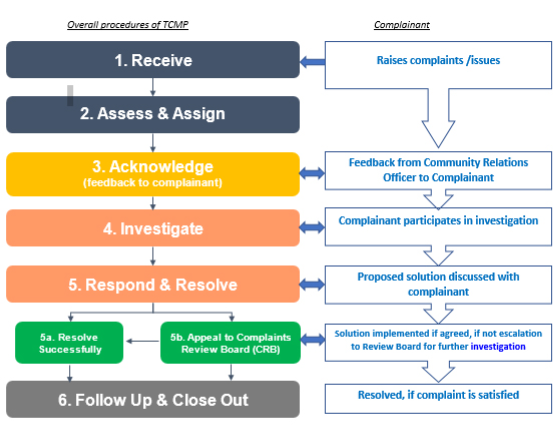 The affected individuals and community can contact to the following persons for their complaints or concerns.