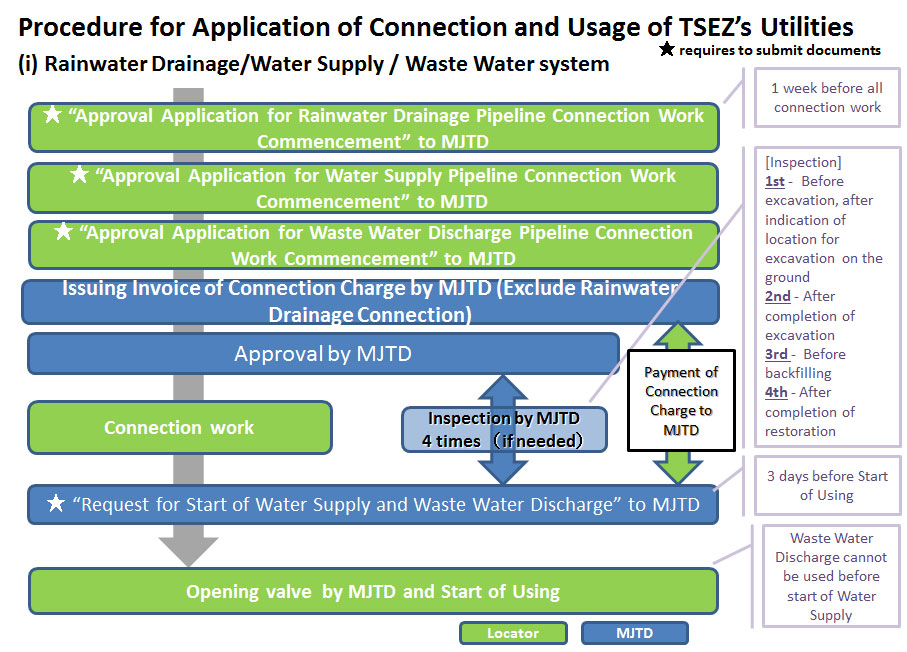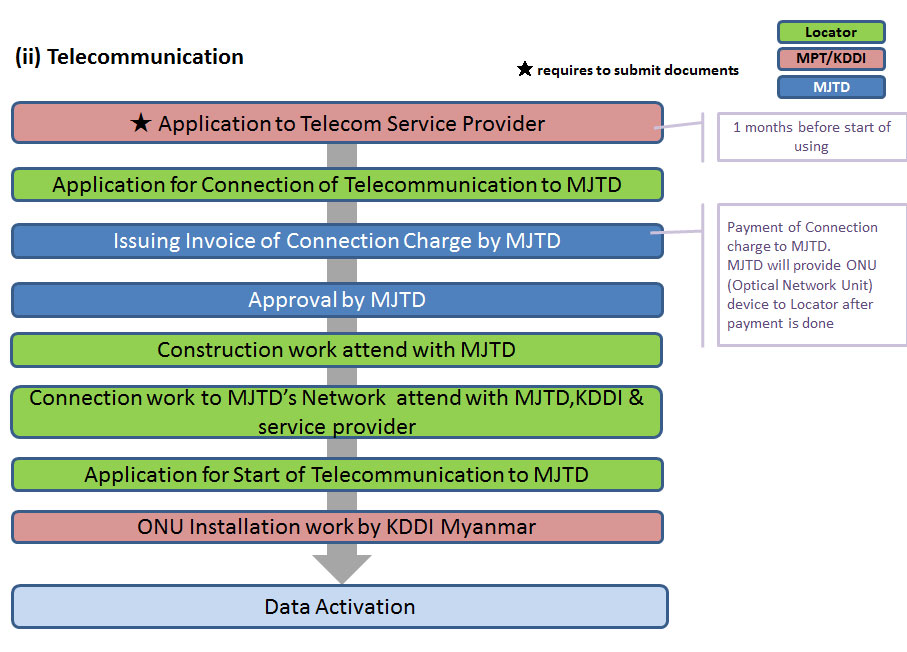 Utilities Connection Application
Locators shall apply "Utilities Connection Application" with Format F for Water Supply, Wastewater Discharge Pipeline, Rainwater Discharge Pipeline, Telecommunication Line and Power Line Connection Work to commence for connection with 2 sets of hard and soft copies (CD). Connection works shall be conducted by the Locators only under presence of MJTD and with prior approval.
Connection Charges Application [Power, Water and Telecommunication]
Locator shall pay to MJTD for the rights to connect its power cable, water pipeline and telecommunication to the common power supply system, water pipeline and telecommunication of TSEZ.  Only after completion of such payment, Locators shall be allowed to commence the connection work.
"The connection charges application Format G" shall be submitted before locator apply start of utilities application.
Note : To get further information contact to MJTD.
Start of Utilities Application
Locator shall apply "Start of Utilites Application" with Format I to MJTD.
Power Shutdown Application (if any)
Locator shall submit "Power Shutdown Application Format H" when locator/contractor need power shutdown for power line connection in construction or operation stage.