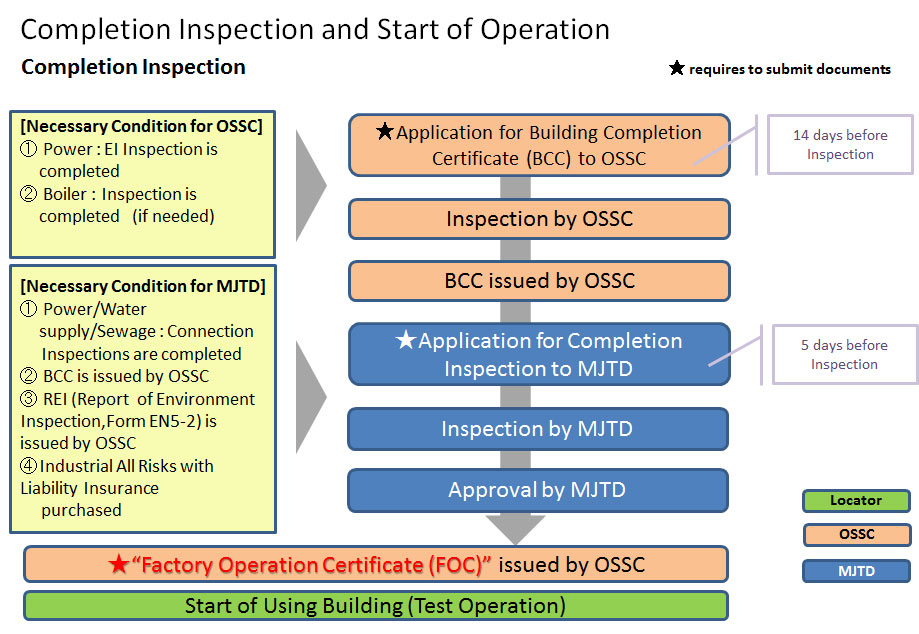 Certificate of Completion Inspection
After the Building Completion Certificate and other certificates is approved by TSMC, Locators may apply the "Application for Completion of Inspection" document with Format-C to MJTD.
Design Modification (if any)
When there is modification after completion stage, Locators may apply the "Design Modification Application" with Format E_C.  Locators cannot start the design modification work until getting the approval of Design Modification from MJTD.